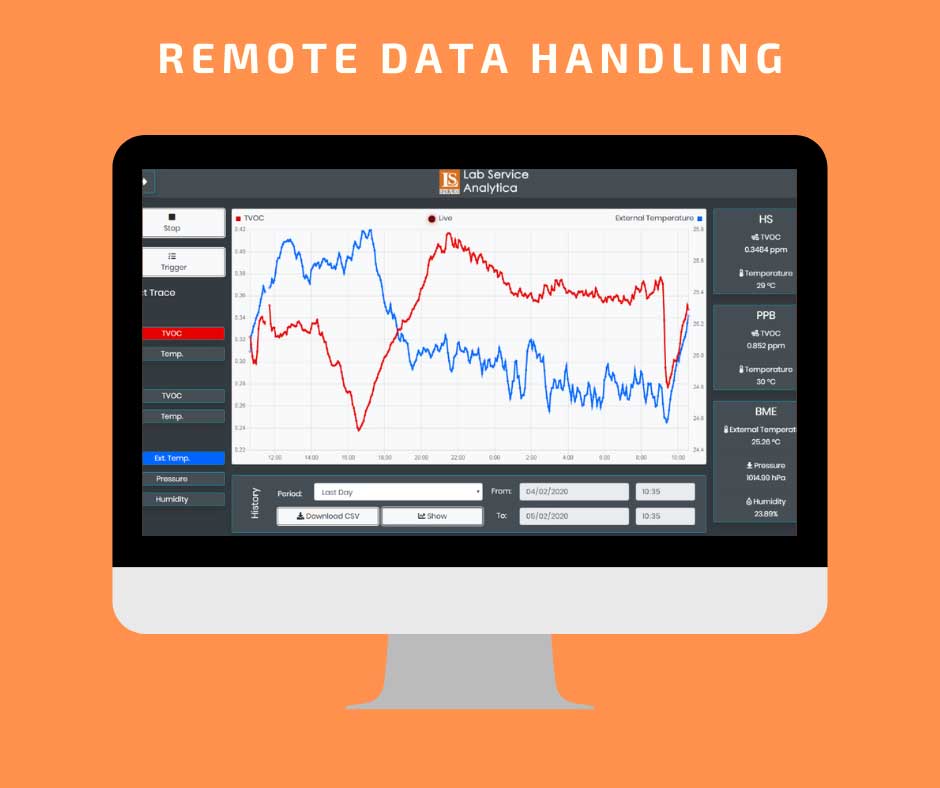 ---
---
Monitoring odors, air quality and weather conditions in real-time.
OdorSens is an optional package that includes a smart software platform and the technological solution to have data from complex monitoring networks available at any time on PC, tablet and smartphone (Play Store). OdorSens interfaces the sensors that detect environmental parameters, air quality and the presence of odors with OdorPrep systems.
OdorSens optional module of the OdorPrep® mobile application allows real-time display and recording of data. Notification and alerting system, as well as the automatic activation of OdorPrep® systems, can be able, disable or modified whenever needed via the OdorSens trigger management system.
Integration of Sensors available for monitoring air quality and odors:
NetPID [hyperlink to the page section]

Autonomous environmental monitoring station suitable for the creation of complex networks. NetPID is based on the use of a sensitive photoionization detector (PID) able to determine the presence of Total Volatile Organic Compounds (VOC) with high accuracy in ppb.

Fidas 200

Aerosol spectrometer developed specifically for regulatory air pollution control. It analyzes continuously the fine dust particles present in the ambient air in the size range 180 nm – 18 µm. Calculates simultaneously the immission values PM10 and PM2.5 to be monitored by law. At the same time PM1, PM4, PMtot, the particle number concentration Cn, and the particle size distribution are calculated and recorded.

Simultaneous monitoring of PM10 and PM2.5 according to standards VDI 4202-1, VDI 4203-3, EN 12341, EN 14907, EN 16450, and the EU Equivalence Guide GDE and certified in compliance with standards EN 15267.

IOMS or E-noses
Contact us for further information and support on this solution.
Field Weather Station

Real-time measurement of local weather parameters influencing the dispersion of pollutants. (RH, T°, wind speed, wind direction , rain, pyranometer).

Contact us for further information and support on this solution.
On-demand data visualization and analysis
Download the displayed data at custom intervals
Notification and alert management system
On-demand sampling activation upon predefined conditions are reached or exceeded